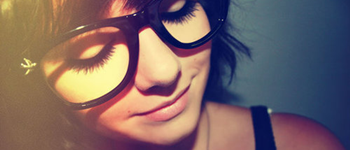 madame
hey. my name is minqi!
I am trying to bring the best out of myself and others, believing that crazy people change the world! so
weather :D
EMERGE

Monday, July 18, 2011 12:58 AM

July is the month for the youths indeed!

Emerge 2011 is here! :) after watching all the showcases of the talents that the youths in CHC has, i'm truly inspired and i pray that my mbrs will also be impacted to use their God-given talents to do something great for the glory of God.

Just a random thought.. have u ever wondered if there is any events for the adults? elderly? middle-aged? kids? the answer is not really. but there is EMERGE to really rise up the youths in our church, to carry the passion and fire within them. We should really cherish this period of our life, it is literally like the golden years. "the glory of the youth is their strength" this verse is really into my mind for the past week, youths have more strength than any other age groups and we need to be mindful of that in a sense that, 12-25 yr old is peak! i'm alrdy 21 this yr, thank God for that but i only have 4 more years to go before i am not a youth.. considering members who are 15 yr old, they have a decade more to go after us! truly we need to pass on the baton to them to continue running in e marathon.

God is looking for a 2nd Moses, some one who is uber hungry and desperate for His glory, for His presence. Who is the chosen one?

both ytd and today was such a blessing because of the ministry time, i really believe that God did a work in my life and the first svc, i felt such a tangible heat burning in my face when wayne prayed for me, seems like fire of God came down from above and burnt on my face and body. i was crying.
Today, i went for service for a double portion of anointing, i was eager and hungry for God's touch, i went down for the altarcall and Nic prayed for the fire again, i was already on the floor crying, but i felt it was not enough, i wasnt satisfied, i went to get prayed again, i told God," Lord no matter who laid hands for me, i'll receive and i want to draw everything the pst or zs have inside of them to come upon my life.." Little did i noticed, PK prayed for me and words cant explain how i felt at the moment, i was weeping... literally crying super desperately, i cant control, just dont know what happened, "power of God", "just receive"... i was on the ground crying yet again, deep down in my heart, i really want to do something for the glory of God, i was like yearning for something,......breakthru perhaps.

after all the testimonies shared by various young people in Emerge, i was super super impacted, God is alive, He changes lives! He transforms lives! "God turned my life from a mess into a message" Praise the Lord, I was electrified.

Thank God i am still alive and i can still serve God in His house, I pray that i will make a difference in the different lives of my cg members and enlarge both my and their visions and dreams to see the cg revive, from dry dead bones to alive and kicking on fire bones for God. I believe that God is able to do it, i believe that cg members are able to do it as well!

I will learn to lean on God again and again in every situation literally everything i do, i want to be grounded and deeply rooted in the word of God again and praying fervently again! <3
GLORY!

J E S U S, J E S U S, J E S U S!!!!!!!!!!!!!!!!!!!!!!!!!!!!!!


MJ Youth Camp! :)

Sunday, June 26, 2011 12:37 PM






Tears.

St John Island, likened to the wilderness, is where we held our bi-annual youth camp once again. Memories of the past camp swept past my mind as I step foot on the pier. I was then a team leader but this time i went to camp playing a total different role, or rather, many roles. :)

23 June 2011

Many of us went in to SJI nearing 10am, was there to set up the logistics and games for the first afternoon- Chariots of Fire. The start of the camp! everyone came in ferry after ferry with their bags and lugguages, cheering for each other. There, we started our camp game! :D We briefed the people and we sounded off the whistle, boom, goes everyone. Chloe and I were running around the whole island to the different stations and we saw the people playing together as a tribe, together as one, we showed the station masters the different way in leading games and 2 hours was up. We concluded the game and there we prepared for the session.

Meanwhile, turning the focus to the basketball court, the media and service crew were busy preparing their euqipments, setting up the stage, piecing all the wood together, the sound, the lightings, the fans, the chairs etc. Muzos and Singers were rehearsing their praise and worship, the songs, and soundchecking the mics. Everyone was working.

Finally night came, we were so excited for a move of God. For the first time we had session in the open air, in the basketball court of SJI! From the flash mob dance, to the praise and worship to the testimonies, to the word. The presence of God was so strong and moved me deeply. Pastor laid hands for everyone and we were so hungry for God to move in our lives, we all wanted His anointing so badly, so desperately. Bam! Fell under the power, cried, and caught the holy ghost laughter. We were all sooooooooooooooooooo HIGH! it was literally like a CLUB! but a holy Club, the best club ever! ended off with sucha high note but we know the next day is gonna be even bigger and better!

Games comm were still packing the logistics for day 2 games in the mid of night 1am and still working.. :)

saw pastor and had a good quality time spent with him talking..Thank u pastor for all the time counselling me and encouraging me, always picking me up when i fall. Thank God that He has placed me in MJ zone and no where else!

3am and the games comm is still working...

24 June 2011

Morning the people had morning exercise and area cleaning, we were super tired and some of us were already burnt and tanned, but yet the atmosphere and spirits were high. We had a truly good time with Darryl and she shared about success and how we are never failures even if we may fail. I was truly blessed by the session and felt good on the inside of me. the confidence.

Day 2 game was named Ninja Warrior! as it seems, it is full of water games, soap, sand, mud, flour what not!! Chloe and I sounded off the siren and everyone was off to the different stations to compete against tribes and with whatever that is in everyone of them! I was leading in one of the station called fear not! and i witnessed how the people really cheered and played the game and got wet and dirty...Amazing!Then, there was a round up game, with all the houses playing against each other.. pastor even joined us together for a great time fo fun and excitement!!!!! We broke the ice of everyone and now they were super high!

Sun set, a team of us prepared the glam dinner for everyone, decorated the place with candles, ate western food, most amazing thing is I really felt good serving the people! Set your attention to the basketball court, whispers and hype, shouts..Pastor Kong and his team, Anabel, Pastor Jeremy, Jiahao,Raven was here at SJI!!!!! we all really cheered for him and welcomed the man of God!

Everyone was gathered and seated at the basketball court, wearing our bright camp tees and service started with the most eye-turning video! Awesome is the word! Praise and Worship started, dancers, muzos..300 youths praising God in the open air.The testimony of Eric and Yanping blew us away, truly God changes lives and transform the inner us! Pastor Kong went up and shared a short word coupled with his life stories and then, it was ministry time. The moment i stepped forward, when pst prayed for me, I couldn't get up. I was wailing, I was screaming!!!!! It was electrifying time, I got prayed for and felt a wave of deliverance and freedom. Sudden joy n happiness felt my heart, like what pastor mj told me, God did a spiritual operation on me.there and then, i felt so good. Never had i experienced this feeling before in my life, was my first time. I told myself, never will I forget this experience, this encounter with God. I saw the hunger in all of our members as they rushed to the front to receive touch from God and the desperation in our hearts that we really want the anointing in our lives, many were set free and experience the love of God and the power of God. All of us were crying, all of us had a visit from God. Amazing. By faith, we received something within our spirits.

Atmosphere was the purest! the desperation and hunger. Priceless.

Thank God for the mighty move!

25 June 2011

We couldn't believe it that we are breaking camp so soon! Seems like we didnt had enough..gave many prizes to the different tribes and houses and affirm the different groups of people who have made the camp a success and possible. Soon after, we were all on the ferry and bidding goodbye to SJI!

Although we left SJI with unwillingness, but the greatest thing is God left something within our spirits and this we will bring back to our campuses and marketplace, making a difference! Thank You Jesus!

Best camp ever yet for MJ zone! family is what we are. thank you to all leaders and crew whom had worked so hard, all the sleepless nights were so worthed it! :) <3




Thursday, June 09, 2011 1:47 AM

NTU's exam results just out! hot from the oven! :D what can i say, except to thank God for wisdom and understanding :) improvements!!!!
most important thing is improvement! :D yep at least u're progressing! keep walking and move on! :)

yeps! 3M contacted me to start my internship earlier! GO GO GO! haha. quite fearful now.. but pray that it is gonna be good! :) 3M ftw!

sigh! super wishful now! how?!! haha. can i say boldly to mum n dad that i want a DSLR? or a good camera?? :/ LOL picture speaks a thousand words! *random*

anyway, had a good quality time fellowshipping with xb n kuek kuek! :) was awesome to hear their life stories! haa! imagined if im God, i'll be laughing my head off, so mean! but thank God that He is God, and His grace and mercies over our lives! Precious! Countless!
CAMP CAMP CAMP! zone camp's up in 15 days time! much excited in my spirit! once u get involved, i believe u would expect! :) gonna be a great time of Godly encounters! :D


1:38 AM

McFloat! :DDD going for 1 for 1! 10-19 JUNE! (Singapore)


1:29 AM



Hearts live through emotions and relationships. These are the children of the deck, often maintaining a youthful exuberance even into later years. The positive Heart is friendly and affectionate; the negative Heart is self-indulgent or flirtatious. Hearts excel in people-oriented careers. They make good nurses, teachers and counselors, as well as artists and musicians.

Clubs are creative and experience life through talking and learning. As the students of the deck, Clubs are curious, always thinking, and love to talk, read and teach. The positive Club is brilliant and well-informed; the negative Club can be a dishonest know-it-all. Great careers for Clubs include teaching, writing, law and journalism.

Diamonds are on the planet to clarify values. Diamonds like to spend money and like nice things. As the adults of the deck, Diamonds can't stand being told what to do. Diamonds on a positive path are generous and philanthropic. The negative-minded Diamond can be greedy or miserly. Careers for the diamond person include banking, investing, politics, retail or merchandising, producing and big-business.

Spades are confident, strong-willed and wise. Even when they are young, Spades will often act more mature than their age. These are the workers of the deck. Spades are more interested in doing their jobs well than talking about them or becoming too emotionally involved with others. Spades can be stubborn and don't like it when others try to control them. Spades find satisfaction in careers in construction (building), broadcasting and health care. And, as the symbol of "transformation," Spades can also be successful in industries that deal with death or dying, and mysticism.

The numbers

The "odd" (active) numbers represent a person who is restless, on the go, and thrives on change.

The "even" (receptive) numbers are balanced and logical, attracting things and people to them.

Ace (One) is ambitious, active and driven. You are a self-starter who is excited to experience all that life has to offer. As a "One," you may sometimes appear self-centered.

Two is sensitive, logical and comfortable in partnerships because you enjoy having someone to talk to, or bounce ideas off of. Avoid being insincere or becoming too dependent on the opinions of others.

Three is curious, restless and enjoys trying new things. You are extremely creative, so channel your gifts in a positive way to avoid worry and indecision.

Four is fortunate, organized and efficient. You are a hard-worker and good at bringing people and plans together. Avoid stubbornness or being small-minded.

Five is adventurous, restless, and hates routine or anything that limits your freedom. As a "people person," you are comfortable around all kinds of personalities. Learn to commit.

Six is easygoing, peaceful and fair. You prefer to avoid confrontation, but won't hesitate to stand up for what you believe in. Avoid stubbornness or falling into a rut.

Seven is the most mystical of all numbers. You have a mental sharpness that, when combined with your intuition (hunches), will serve you well. Have faith that you are being guided. Avoid being indifferent or skeptical.

Eight is the number of power and abundance. You enjoy attention and have special talents in the area of your suit (Hearts — charm; Clubs — knowledge; Diamonds — leadership; Spades — wisdom). Avoid power struggles.

Nine is intelligent and happiest when you give in and are willing to let go. Beware of being too overbearing, stingy or bullying.

10 is ambitious, capable and confident. You like to do things in a big way and may be obsessive or take on too much responsibility.

The "faces" are natural leaders who need to be respected. Even the Jacks, who may be less mature and serious than the King and Queen, need their talents to be recognized.

Jack is clever and playful. This youngest member of the royal family is creative and charming. There may be a tendency to stretch the truth or avoid responsibility.

Queen expresses power and leadership with compassion. Just as powerful as a King, you enjoy pleasing and taking care of others. Beware of being too demanding.

King is a natural leader. Authoritative, powerful, and wise, you prefer to do things your own way. Use caution when it comes to being too pushy or dismissive of others.

Joker is the wild card! A sneaky trickster who can take on the personality of any card in the deck, but most often acts like a Jack. Dec. 31 is the only day of the year that's linked to the Joker. People born on this day cannot be read using this system.

(taken from ben's blog)

Tuesday, June 07, 2011 11:08 AM


how many true friends do u have?

Friends arent something we can change easily. the times when u spent with each other are truly precious! no matter is it 5mins talk on the phone, 1 hr dinner or 3hours of outing or even years in the same school or class!

Do cherish the friends around u.. :) Thank God for friends, thank God for them when u have difficulties, u can just be so open and share. Thank God for all of my friends. :)



cliquey @ audrey's 21st



this is e527! :)



this is MJ zone! :D


Wednesday, June 01, 2011 12:44 PM

ytd night i watched the in-laws final episode on xin msn, the one thing that touches me the most is that when they realised it isnt qiu hua's fault to push chawanmushi down the stairs, the husband went to their condo and found a note which qh left. it said,
"Dear, 我走了,我什么都不要,再见."
it takes a woman of super great courage to write that and forget the past and her marriage. true, in life humans all make mistakes, big or small, but all we need is that someone close to us will believe and have enough trust in us that they will be willingly to give a 2nd, 3rd chance.
.



immediately, the husband cried and i cried! (Tidus said women are so weak, cry so easily) super touching scene and meaningful words. i find the beauty of chinese words is that, they are so close to our hearts. Chinese is a beautiful language! :) but it seems like the trend for love of chinese is fading and going to be extinct really soon.



sigh! what a show!

recently been really stretched with the planning of our zone events and the camp stuff! believe that God is stretching all the youth leaders, the newer and younger generation of ldrs that will run on with the baton! with the best team of ldrs + most excited mbrs in MJ zone, our camp is definitely gonna be an awesome camp! Check out the camp, coming soon on 23-25th JUNE! :D see u there!


Friday, May 27, 2011 2:00 AM

reflecting back the past one year, sometimes i really miss those whom have left church or cell group...

throughout the year, i've counted lost.. i lost many of my sheep, sorry God for being unfaithful servant, is my fault that i did not take good care of them that i was not sharp enough notice their worries and needs. I truly miss the moments and times when i had spent with them, though i didnt say it out, but i miss you guys.. ur laughters, nonsense and FUN! every moment spent was so totally worth it! I thank God for u guys every day, i thank God for new faces and friends whom have joined us and stayed, and i pray for more to come, but it would be great and awesome if u guys are still around in church or cell.. Nothing beats seeing ur own fruits and labour bearing fruits and having roots deep in church n God. I pray that u all are doing well and u must not forget that u were here once...

God still loves u no matter what wrongs u have done or even if u dont love Him back.... just like the prodigal son, the daddy misses his kid when he's out, when he's alone, no matter how naughty and wild he is.. we're still his kid. likewise to God. If u are lost, turn back and run to daddy. He will protect u and love u still.


1:05 AM


sighs..sometimes i would qn myself if FB is a good invention.. yes FB can help u to stalk ur friends, see their photos, but at times whenever i see their post or updates, i feel alot.

I wonder why humans are so desperate for love.. :( Love is definitely not a bad thing, but when one gets desperate for attn, it is bad. sigh, is acceptance from men really that impt? maybe we should see it deeper.. yes if this person doesnt like me, so what, i am apple of God's eyes, i know that God loves me, this is more than enough. but yet, there are so many youths and young ppl nowadays that are reaally worrying me.. besides studying, it seems like their whole life is abt finding a guy or girl to be their bf of gf, jus to make themselves look and feel good. :X I am not saying whoever, but as a general trend.. this is disgusting and really reflecting bad on oneself. instead of doing what's right, it seems like they're doing all the wrongs.. then again, what is right?

maybe it is our own convictions that define us. Conviction-a fixed or firm belief.
Maybe some of us youngsters, our convictions are not strong enough, and for some of us, we dont even have one..what is your conviction? what are the beliefs that you have that defines or shapes you? Are your convictions right? Are your convictions biblical?

the bible says " how can 2 walk together unless they are in agreement?" the bible also says " do not be unequally yoked".. I am just worrying that even they know these verses, but yet they still do not obey. I'll really be disappointed and sad... I felt that there is a need to breakthrough all the rship stuff and thinking.. do not waste your youth when you are yet young! " The glory of the youths is in their strength!" Rather than stepping into another commitment of getting into wrong rships one after another, why not just get into 1 right rship with God and do your best to help transform lives and by winning souls to Christ???

ARGHH! i am so angry yet i must control and not rave and rant, it seriously take people to really humble themselves by obeying the word of God,

when it says be angry but do not sin, it is really growing your fruit of self-control. how can one be angry and not sin???? when one is angry, they do crazy things that is unimaginable.
when the bible says, love your enemies and pray for them, how can u? the word enemies literally means ppl that u hate or those that hate u, how can u love them still and even pray for them? See, truly is humbling.
when the bible says do not be unequally yoked, do u do the same? or the opposite?
i learnt from SOT that we do not love God as much as we love His word and we do not love his word as much as we love God.. this means that we need to love His word as much as we love God. we always say, God i love u, but what does it mean to love God wholeheartedly? it is also saying that love the Bible wholeheartedly!!!! The bible is not just a storybook where you read as and when u're free, but it is a word that will transform your life if u truly obey and study it.

Do u think that ur life is in a big mess? does it need some shaping? Well, my answer to it is to read the bible and obey it!

Greatest Day in History- when we all read the bible like how we read the face book. LOL. i believe that youths of this generation shall be different in one way that we will be DO-ers of the Word of God and not just hear-ers.

notice, hearing is the 1st step- faith comes by hearing and hearing by the word of God, 2nd is doing- faith without action is dead faith. Cmon! transform our society and world! :D

crazy people change the world! be crazy for God! <3


MJ zone Youth camp is Da Next Big Thing in town! Go sign up if u have not done so! Friends and newcomers are strongly welcomed! :)

get a fresh touch from God if u are dry on the inside of u, get fired up in our Survivor Camp 2 at St John's Island! not just an ordinary camp but a supernatural and extraordinary youth camp that will breathe fire into u!

Coming Soon, 23-25June





See you there!




Saturday, May 21, 2011 1:51 AM

how i wish i could turn back time and dont even bother to disturb u with an sms! :(
it all started with the mindset of wanting to ka jiao u! :(
WHY? did cupid shot the wrong person? i always thought to myself.
there is just this boundary that i cannot cross and i will never cross, all i can say now is only this, sorry

i know that u dont want to hear all these, esp me saying sorry to u.. it always meant bad news to u and always negative.

i truly appreciate what u have done for these past few weeks, but i guess i have to leave, i guess i have to be strong and the first to say goodbye. Sorry for all the madness..Time and again i felt super tempted but yet i cant, because i know i cant..

i do not want to. but i think i'll just cry myself to sleep. tmr will be another new day and beginning.